About Us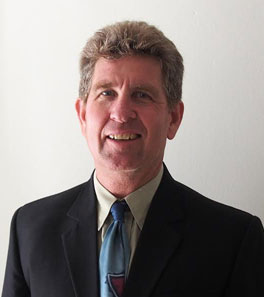 Mr. Danny Shenker Mr. Avishai Tal
Since its establishment in 1994, the Ad Atid Lekidom Ltd. Company has been managed by Mr. Avishai Tal (MA in Education) and Mr. Danny Shenker (MA in Education). While completing their MA studies in Loughborough University in the UK, they initiated an international study program that would enable Israeli scholars to study in England toward higher academic degrees. The idea was that Israeli students would be able to study in England, while maintaining their work routine here in Israel.
The company offices are located in the historic compound called 'Beit Ruthenberg' in Haifa, Israel. 'Beit Ruthenberg' was the residence of Mr. Pinhas Ruthenberg, who was the founder of the first power station for producing electricity in Eretz Israel. The Ad Atid company represented the British Loughborough University during the years 1995-1997, and organized cohorts of teachers studying there towards their MA degrees in Education and Physical Education. The studies were conducted during summer schools that were especially organized for those cohorts in order to allow the students to study during their summer vacations.
Since 1996, the company has represented Anglia Ruskin University (ARU). During the years 1996-2001, over 500 teachers studied at ARU towards the completion of their BA degrees. In 1997, a unique international and research-based doctoral program was initiated by the Ad Atid company at ARU in the form of cohort studies. So far, nine doctoral cohorts comprising 243 students joined the program, studying in an areas of PhD disciplines, including Education, Art Education, Physical Education, Health, Psychology, Business Management, Sociology, Computer Sciences, and Law. With more than 170 graduates, the success rate of the doctoral program at ARU is 87%.
In 2004, Mr. Danny Shenker and Mr. Avishai Tal were granted the Fellowship Award by ARU on the basis of their contribution to international research and academic cooperation between the UK and Israel. Additionally, the Ad Atid company has established a collaboration with the Mofet Institute for teacher development in Israel on various methodological issues.
Since 2007, the company has represented Babes-Bolyai University (UBB) in Cluj-Napoca, Romania, in a Part time PhD program in all disciplines taught at this university. More than seventy five (75) graduates have already completed their studies and were recently awarded their PhD degrees in International Relations, Education, Social Work, Econimics/Business and Geography. In addition, the company produces the academic magazine Articles in conjunction with UBB University in Cluj-Napoca, Romania.
In 2014, the company has signed an agreement for Part Time PhD studies with the University UAIC Iasi from Romania. Up to date 17 PhD students has started their PhD studies at UAIC.